About us
At LEI Service, trade professionals will handle your LEI number application process.
We are with you all the way.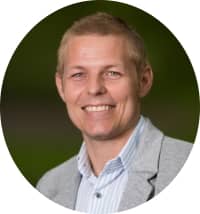 Michael holds a master's in Applied Economics and Finance from Copenhagen Business School.
Michael has previously worked with compliance in the banking sector.
Michael is co-founder of a real estate advisory company and a legal-tech company (with same owners as LEI Service).
LEI Service will help you through the entire LEI number application process
Please feel free to reach out if you have any questions about the process. We will always answer within 24 hours and you can also reach us by phone +61 2 9052 4973 or info@leiserviceaustralia.com.
Additional info on LEI Service
LEI Service was founded in Denmark and is an official LEI (Legal Entity Identifier) registration agent under GLEIF (the international LEI organization).
We offer low-cost LEI applications and low-cost renewals. We can offer such low prices because we have simplified the application process for you.
Unlike other low-cost providers, we offer telephone support. We want you to feel safe and at the same time have an easy and affordable process obtaining your LEI number. You can always reach us by phone or e-mail.
How do I order a LEI code?
It is very simple to order a LEI number with us. First you enter your business registration number or name. You verify the data we have on file about your entity or enter any missing information. We will automatically check if you already have a LEI registered with GLEIF.
The next you will do is: 1) Confirm that you are authorized to apply for a LEI on behalf of the entity, 2) Choose the duration of the LEI – as simple as that.
We will validate the data and apply for the LEI on your behalf. The process will typically take 1-48 hours, depending on what time during the day you make your order. It will also depend on if we might need additional information from you to complete the LEI number application.
No matter what – we will assist you all the way until the LEI number is in your inbox.
back to top